Organic Fuel Technology has chosen GreenLab as the location for their new 700 m2 demonstration facility
Organic Fuel Technology is GreenLab's newest site partner. A large demonstration facility in GreenLab's green industrial park will be crucial for the commercialisation of the company's unique technology, which creates green fuel from biological waste products using a special microwave reactor.
New partnership
Last Friday, GreenLab entered a partnership agreement with technology company Organic Fuel Technology, a pioneer in the production of bio-oil, gas, and coal using a unique microwave technology. The partnership is part of GreenLab's ambitious plans for their green industrial park to attract and gather ground-breaking technologies and collaborators that can contribute to the green transition. 
Organic Fuel Technology has chosen GreenLab as the location for their new 700 m2 demonstration facility, which will produce environmentally friendly fuel that can replace fossil fuels in the transportation sector and reduce CO2 emissions. At full capacity, the demonstration facility can handle up to 13,000 tons of biomass annually and produce 1,000 tons of green fuel. 
"We are proud to welcome Organic Fuel Technology to GreenLab. We look forward to the collaboration and the establishment of another important green energy technology in the park. In collaboration with Organic Fuel Technology, we will explore the possibility of utilizing waste heat from existing companies in GreenLab for Organic Fuel Technology's production," says Thomas Helsgaun, COO of GreenLab.
New green technology
Organic Fuel Technology produces green fuels and specializes in converting biological waste products into green fuels using a microwave reactor. The technology is similar to pyrolysis but operates at lower temperatures, making it a greener technology that produces high-quality end products. 
"We are excited about the upcoming collaboration with GreenLab and their partner companies," says Jens Henrik Haahr, CEO of Organic Fuel Technology. "GreenLab has become an impressive showcase for future green and circular technologies. Additionally, there are good opportunities for the companies in GreenLab to collaborate and utilize each other's by-products. Both factors have been important for Organic Fuel Technology's decision to place our first full-scale demonstration facility here."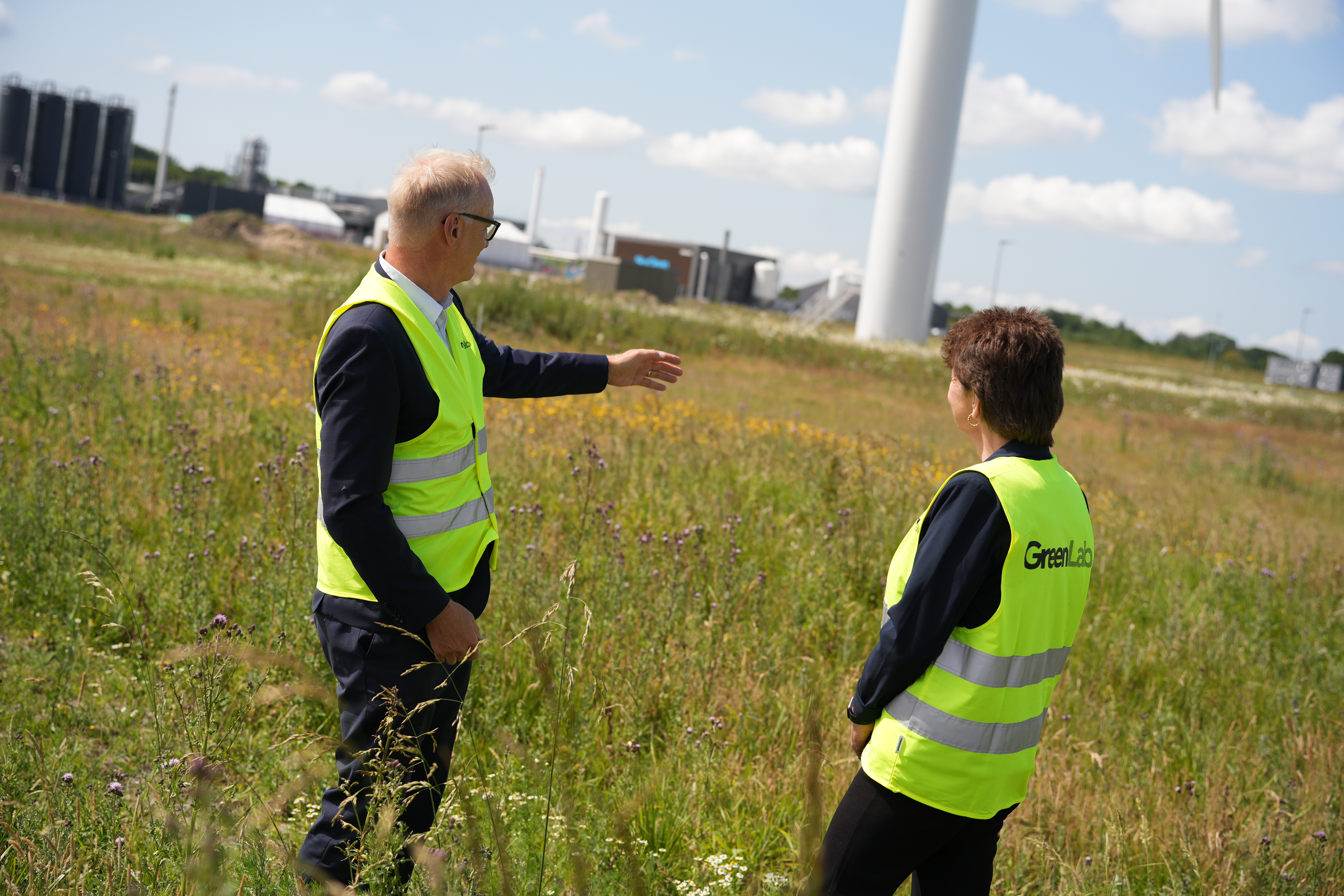 The partnership between GreenLab Skive and Organic Fuel Technology is expected to create several synergies in the green industrial park and generate jobs in the Skive region. In the short term, the demonstration facility will create around 10 jobs, and the commercialization made possible by the facility is expected to create a three-digit figure of jobs in Organic Fuel Technology in the long term. 
The establishment of the new facility is expected to commence in February 2024. 
About GreenLab: 
GreenLab is a green and circular energy and industrial park established in 2019 to test, demonstrate, and accelerate the green transition by improving the way renewable energy is produced, converted, stored, and utilized. GreenLab shows the way for breaking down "energy silos" and integrating energy systems. This happens in practice and on a full scale through GreenLab's SymbiosisNet™. GreenLab has created the ideal conditions for connecting industrial production with a new and innovative energy infrastructure, research, and large-scale testing of new technologies. 
About Organic Fuel Technology: 
Organic Fuel Technology is a technological start-up aiming to make organic waste valuable and create circular biofuels that can limit global warming and address significant waste challenges worldwide. 
Using unique and patented microwave solutions, their technology converts low-value waste and materials into climate-friendly bio-oil and bio-coal with carbon storage, both beneficial for the climate and the environment. 
https://www.organicfueltechnology.com/ 
For further information, please contact: 
GreenLab: Linda Fejerskov, Communications Lead. Phone: +45 29 81 17 22 Email: life@greenlab.dk. 
Organic Fuel Technology: Jens Henrik Haahr, CEO, Organic Fuel Technology. Phone: +4540837523 Email: jhh@organicfuel.tech.