80MW renewable energy for industrial production and Power to X
GreenLab has just welcomed 80MW of renewable energy to the green industrial park. Through a direct connection, it will supply wind power to the park's industrial partners and to the coming Power-to-X facilities. Soon, 26 MW of solar panels will boost the park's renewable power production.
Renewable energy for industries and Power-to-X
GreenLab's principal idea has always been that energy should be produced as close as possible to the place it is consumed to relieve the electricity grid of the large amounts of electricity that the green transition inevitably requires. With the 13 new wind turbines, this is exactly the case. The turbines will produce green power for the industries in the park, ensuring that their respective productions are green and sustainable. The wind power will also be used for the coming Power-to-X facility, which will be one of the world's first and largest large-scale production facilities for Power-to-X.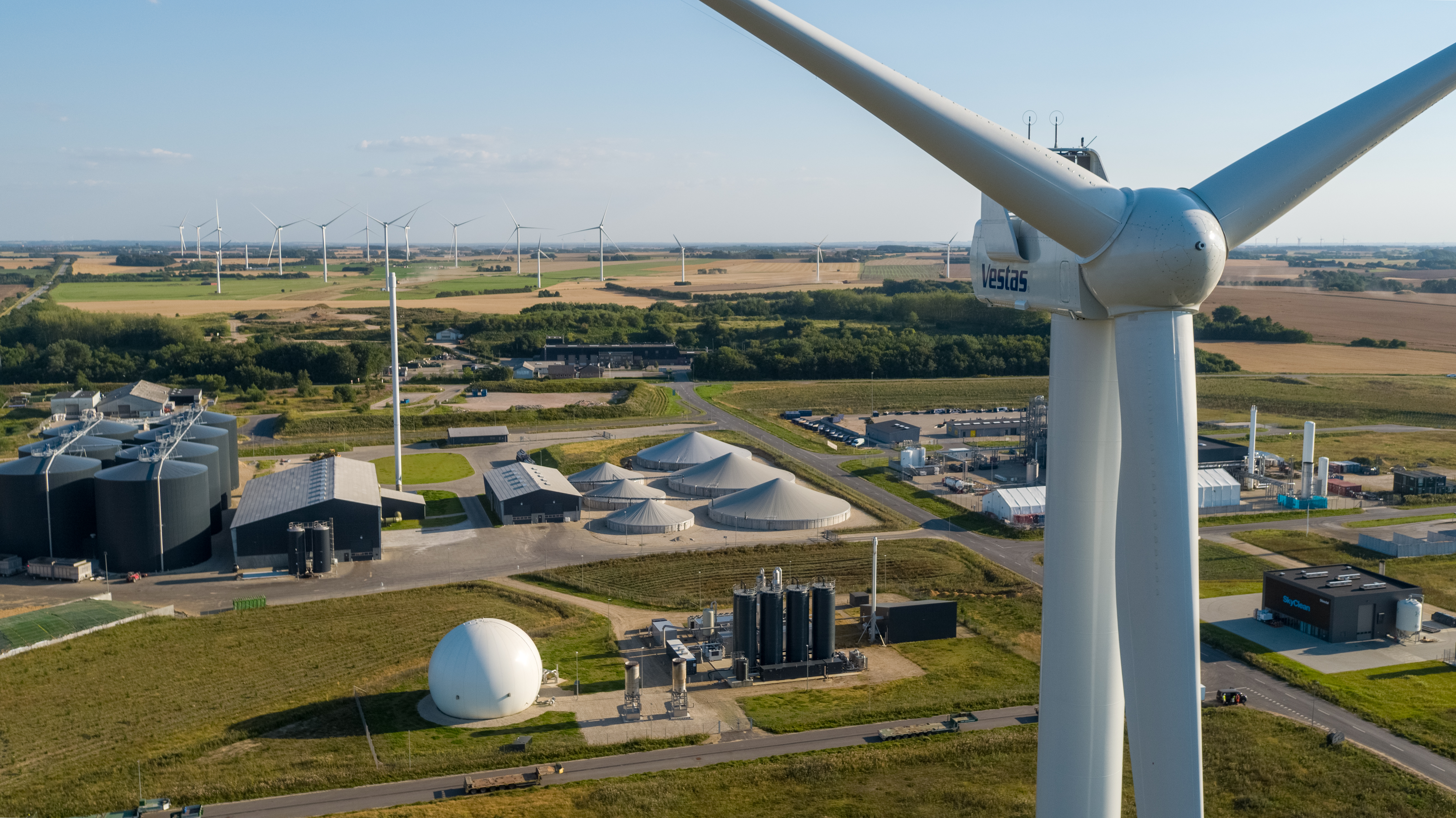 GreenLab has a test zone status
All this is possible because GreenLab has achieved the status of a regulatory energy test zone. The test zone permit gives GreenLab dispensation from electricity regulations, and it is what allows a direct connection between the wind turbines, the coming solar panels, and the park's industries.
Going forward, GreenLab will be able to test new innovative business models and new technologies that have so far encountered barriers under the current electricity regulations. The idea is that new industrial parks can set up joint energy production and consumption without negatively affecting the existing collective energy network. 
The 80MW of wind power will soon be boosted by 26MW of solar power, which will also be installed right outside GreenLab. 
GreenLab functions as a grid buddy
There is a significant advantage in the co-location of renewable energy production and Power-to-X. Optimally, renewable energy is connected directly to a PtX plant together with a smaller grid connection. If this is done, it is possible to increase renewable energy production with smaller grid connections, and thus reduce investments. This both decreases the timeline and the costs for reaching the Danish climate target of a quadrupling of green power from solar and wind by 2030. At GreenLab, we call it "Grid Buddy" and it means that we can relieve the power grid and simultaneously find new ways to generate, store, and share energy.  
Welcome to 80MW of renewable energy