Let's Create a Power Shift…
We are thrilled to welcome our partners to the annual GreenLab Summit after an involuntary "gap year". This year's summit will be held on Thursday, October 28, 2021 with activities the day before and after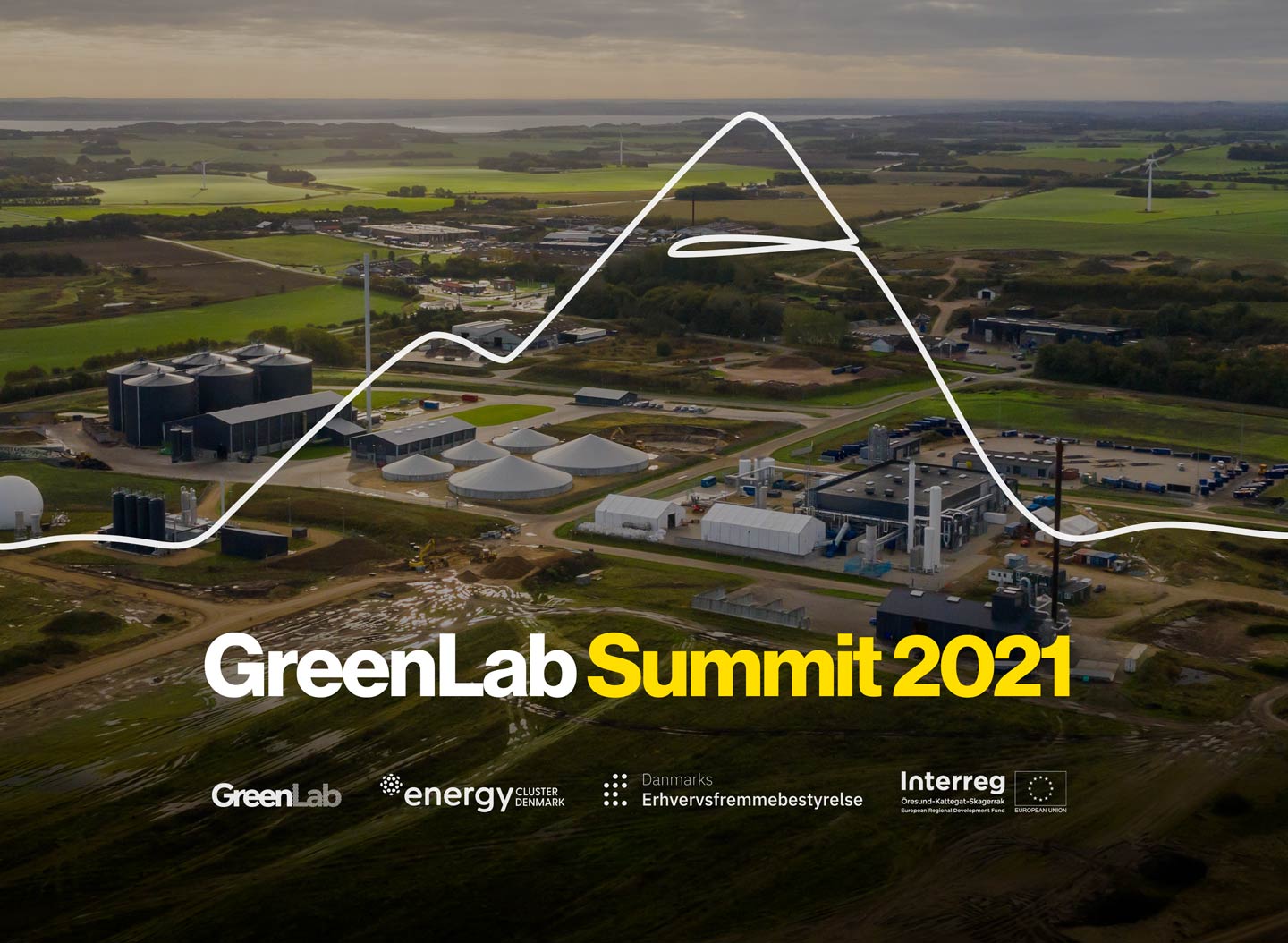 We are planning a day of state-of-the-art demonstrations, inspirational talks, value creating workshops and great networking opportunities with a series of new GreenLab partners. We also welcome Energy Cluster Denmark as our new co-host. We hope you can all make it to the 2021 edition of GreenLab Summit.
Secure your seat, register now!
We will send out more information about the program and workshops in the coming months.

The Program
---
08:30: Arrival and networking
---
09:00: Opening session moderated by Lars Trier Mogensen, editor, debater, writer and radio host
---
09:10: "Welcoming remarks and State of GreenLab" by Christopher Sorensen, CEO, GreenLab
---
09:40: "The Danish energy scene at glance and GreenLab Skive as development platform" by Glenda Napier, CEO, Energy Cluster Denmark
---
09:55: Opening keynotes


---
11:40: News from GreenLab partners
Hear latest developments from a range of GreenLab partners, moderated by Lars Trier Mogensen
---
12:30: Networking lunch
---
13:30: Workshops/whiteboard sessions


At the GreenLab Summit, the tradition is hands on, co-creating workshops that engage participants around a white board. Each one is kicked off by a keynote, and a few cases that set the scene, and from there, the moderators and participants will draw a common path that takes the eco-system towards a "power shift".
Workshop 1: Power-to-X Leadership
Lead by Christopher Sorensen, CEO, GreenLab
"The development og PtX in an integrated energy system" by Thea Larsen, Danish Gas Technology Centre
"Green hydrogen as an effective means of energy storage and key contributor to the green transition" by Gunnar Rohde, Danish Center for Energy Storage
You will also hear from Green Hydrogen Systems, European Energy, Mærsk McKinney Møller Center for Zero Carbon Shipping and other key stakeholders

Green hydrogen and Power-to-X is a political priority and a technological possibility. At GreenLab, we believe the next part of the Danish wind energy adventure is creating "landing zones" in industrial clusters and balancing the renewable energy produced so it reaches its full potential. Power-to-X is a key tool in this toolbox. What does the development curve look like? How does Hydrogen become an economical part of the new energy transformation? And how do we grasp the Danish potential and turn it into a new green export adventure?
Workshop 2: How we accelerate the green transition by sector coupling
Lead by Mette Dam Jensen, Head of Development, GreenLab, and Stine D. Arensbach, PhD

"Future grid products to support grid friendly consumption" by Carsten Vittrup, Energy Strategic Consultant, Energinet
"Introduction to "ClusterNorth2" - A case of coorporation for sector integration" by Hans Åge Nielsen, Gas Storage Denmark

Sector coupling has become a political "catch phrase" but what does it mean and how difficult is it? We approach the subject from practical experience and with national responsibility. GreenLab's SymbiosisNet tackles the idea of energy conversion head-on at scale with a frontrunner mandate, while we all navigate the jungle of regulations, laws and socioeconomic impacts. How will we get from domain specific laws and business models to an integrated and CO2-neutral society? GreenLab has obtained status as a regulatory test zone – how do we best utilize the accumulated experience to the benefit of society?
Workshop 3: Green transition of agriculture through circular economy and next generation sector integration
Lead by Martin Romvig, CEO, Klimafonden Skive


This track centers around the additional pillar of sector integration: Working across not just energy sectors but also the links with industry and agriculture. The extension of value chains in agriculture has the potential to create significant added value in the green transition of society. The workshop will present new innovative business cases, technologies, and knowledge within bio- and circular economy. It will map present bio value streams in GreenLab and the possibilities for utilizing the GreenLab set-up for further exploiting and extracting values from out bio resources.
Workshop 4: Renewable Energy Market – bankability and new risk profiles
Lead by Annette V. Christensen, Finance & Admin Director, GreenLab

"Management of project risks and increasing the commercial viability and predictability of investment in energy systems" by Jakob Bendixen, Partner, Our New Energy
You will also hear from other key stakeholders (TBA)

Accelerated deployment of renewables coupled with electrification will be necessary to combat climate change. Integrating hydrogen production facilities with wind/solar parks seems to be the perfect investment as it provides a hedge against volatile and uncertain power prices. Therefore, renewable energy investors and developers are looking to extend the value chain to include production of hydrogen. However, low energy efficiency, low utilization of the capital assets (electrolyzer and subsequent process steps) and high capital investments challenge the bankability of the new projects. How can investments be secured when risk neutrality is not an option?
---
15:00: Break
---
15:20: Inspirational keynote: "What is a power shift?"
What is power in a co-created reality? What does it take to shift mentality towards this new way of working? What barrier do we meet and how do we overcome them? This joint keynote sheds light on the energy system of the future and the journey towards it.
---
16:00: Closing remarks by Christopher Sorensen, CEO, GreenLab
---
16:15: Networking
---
17:00: End of program
---
About the event
Wednesday, October 27, 2021 from 19:00 - 22:00
Networking dinner at Limfjordens Hus for those travelling in
Buses will depart from Hotel Gl. Skivehus at 18:15 and Hotel Strandtangen at 18:30
Thursday, October 28, 2021 from 8:30 – 17:00
GreenLab Summit at Kulturcenter Skive
Friday, October 29, 2021
Site tours with departure from Kåstrupvej 22, 7860 Spøttrup
Venue
KulturCenter Skive, Skyttevej 12-14, 7800 Skive
The event will be conducted in English
Speakers
Learn more about our speakers here

Covid-19
Naturally, the event will be carried out in full compliance with the public guidelines.
A valid Corona-passport will be required
Questions?
Feel free to contact event responsible:
Lise Korsgaard
Event Coordinator
lise@bizzup.dk
+45 22 25 93 02