Let's Create a Power Shift…
We are thrilled to welcome our partners to the annual GreenLab Summit after an involuntary "gap year". This year's summit will be held on Thursday, October 28, 2021 with activities the day before and after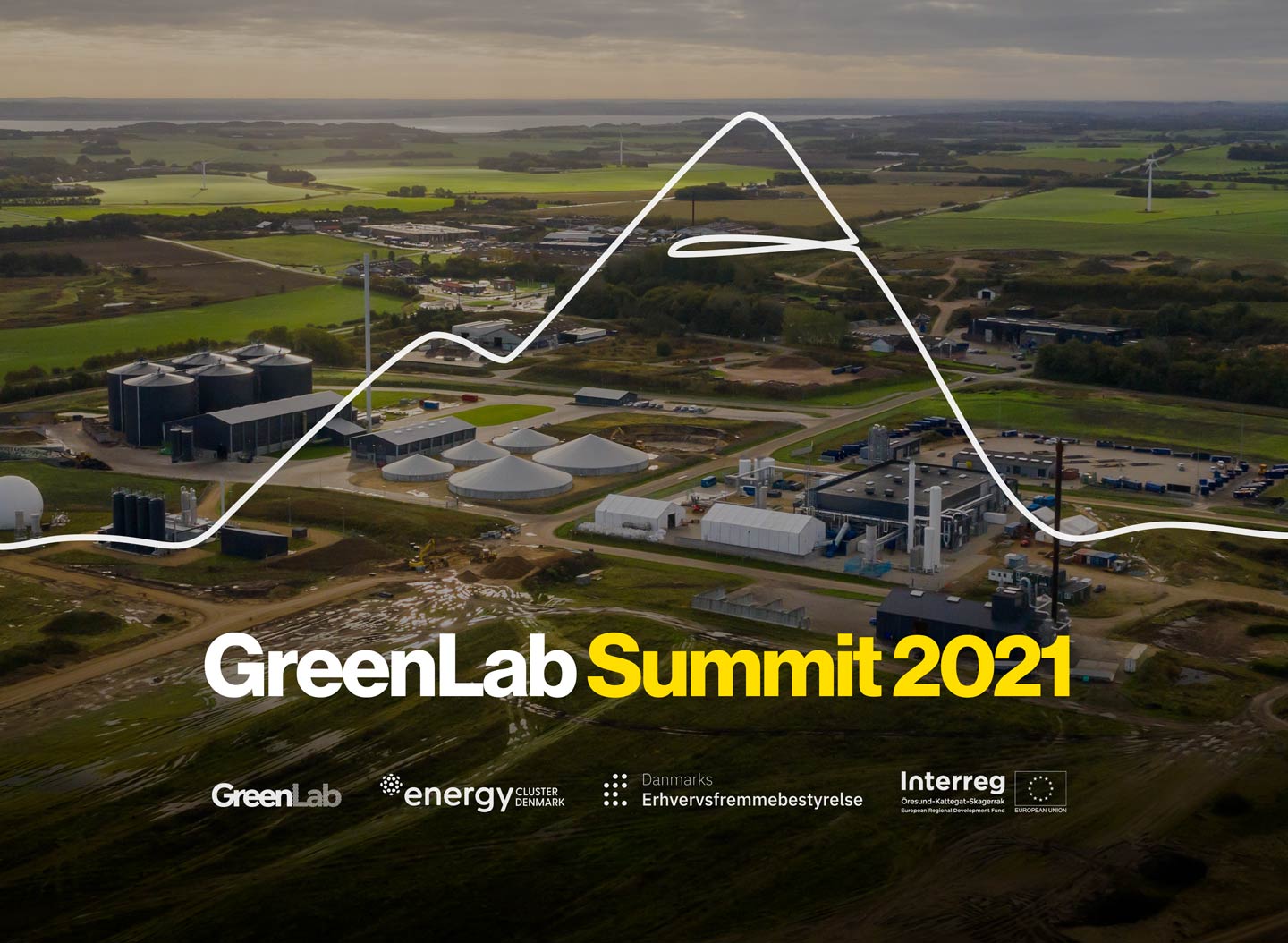 We are planning a day of state-of-the-art demonstrations, inspirational talks, value creating workshops and great networking opportunities with a series of new GreenLab partners. We also welcome Energy Cluster Denmark as our new co-host. We hope you can all make it to the 2021 edition of GreenLab Summit.
Secure your seat, register now!
We will send out more information about the program and workshops in the coming months.

---
The Program
08:30: Arrival and networking
09:00: Opening session moderated by Lars Trier Mogensen, editor, debater, writer and radio host
09:10: "Welcoming remarks and State of GreenLab" by Christopher Sorensen, CEO, GreenLab
09:40: "The Danish energy scene at glance and GreenLab Skive as development platform" by Glenda Napier, CEO, Energy Cluster Denmark
09:55: Opening keynotes


"GreenLab as a catalyst for mission driven research" by Carsten Orth Gaarn-Larsen, Senior Vice President of the Technical University of Denmark
"The paradigm shift for energy: Energy transformation at scale" 
Anders Vedel, Chief Science Advisor, Vestas Wind Systems
"Paths for electrofuels: Techno-economic model for wind-to-wake" by Dr. Tue Johannessen, Head of Maritime Application & Viability, Mærsk McKinney Møller Center for Zero Carbon Shipping
"Danmark's green position internationally" by Connie Hedegaard, former European Commissioner for Climate Action
Panel session moderated by Lars Trier Mogensen

11:40: News from GreenLab partners
Hear latest developments from a range of GreenLab partners, moderated by Lars Trier Mogensen
Vestjyllands Andel, Steen Bitsch, CEO
Stiesdal, Henrik Stiesdal, CEO


12:30: Networking lunch
13:30: Workshops/whiteboard sessions


At the GreenLab Summit, the tradition is hands on, co-creating workshops that engage participants around a white board. Each one is kicked off by a keynote, and a few cases that set the scene, and from there, the moderators and participants will draw a common path that takes the eco-system towards a "power shift".
Power-to-X Leadership
Sector integration and being a "Grid Buddy"
BioValue & Circular Economy
Renewable Energy Market – bankability and new risk profiles

15:00: Break
15:20: Inspirational keynote: "What is a power shift?"
What is power in a co-created reality? What does it take to shift mentality towards this new way of working? What barrier do we meet and how do we overcome them? This joint keynote sheds light on the energy system of the future and the journey towards it.
Mogens Lykketoft, Chairman, Energinet (virtual)
Stine D. Arensbach, PhD


16:00: Closing remarks by Christopher Sorensen, CEO, GreenLab
16:15: Networking and facilitated matchmaking
17:00: End of program
About the event
Wednesday, October 27, 2021
Networking dinner at Limfjordens Hus for those travelling in
Thursday, October 28, 2021 from 8:30 – 17:00
GreenLab Summit
Friday, October 29, 2021
Time for site tours and project meetings
Venue
KulturCenter Skive, Skyttevej 12-14, 7800 Skive
The event will be conducted in English
Covid-19
Naturally, the event will be carried out in full compliance with the public guidelines.
A valid Corona-passport will be required
Questions?
Feel free to contact event responsible:
Lise Korsgaard
Event Coordinator
lise@bizzup.dk
+45 22 25 93 02