Meet Linda Fejerskov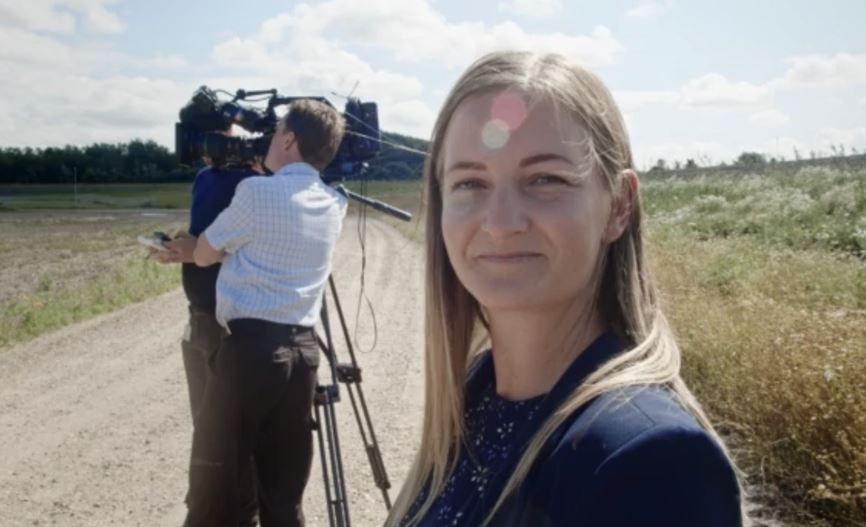 What do you do in your role as Communications Lead?
I work with a broad range of activities related to PR, communication, marketing, event planning and site-partner engagement. I lead our internal and external efforts related to our brand management and positioning.

What attracted you to working at GreenLab?
I live near Skive, and when I learned about GreenLab, I just had to work here! I get to combine my passion for sustainability with a purpose-driven, fast developing and locally rooted company. I take a lot of pride in my work, and I am proud that GreenLab contributes positively to both the green transition and local growth.

What challenges are the most interesting in your job?
The nature of my work entails a rapidly changing environment where I can get a new task with a very short deadline and must execute it here and now. My days are not planned from eight to four, and every day has new opportunities and challenges.

I thrive on the wide variety of tasks and responsibilities I work with – and I value my dedicated and fun colleagues.

How would you describe your work-life balance?
This is my first time working for a company with this much freedom and flexibility. I plan my own working hours entirely and can take time off when I need to. There is trust in employees to handle their tasks and act responsibly with their time – and I love it!

What would you say to someone who is thinking of becoming part of GreenLab?
As Nike says – JUST DO IT! If you want to contribute to the green transition of energy and industry, learn a lot about new green technologies and challenge yourself in a scale-up setting, I think GreenLab is the place to be!